ATCOM IS THE E-COMMERCE AGENCY OF THE YEAR AGAIN!
At the top of e-volution awards 2020 for the second consecutive year, winning 22 awards and the ultimate distinction
ATCOM was pronounced e-Commerce Agency of the Year at the e-volution awards 2020, the prestigious institution that recognises e-commerce best practices, winning 22 more awards for its work on clients' web, mobile and Omnichannel applications.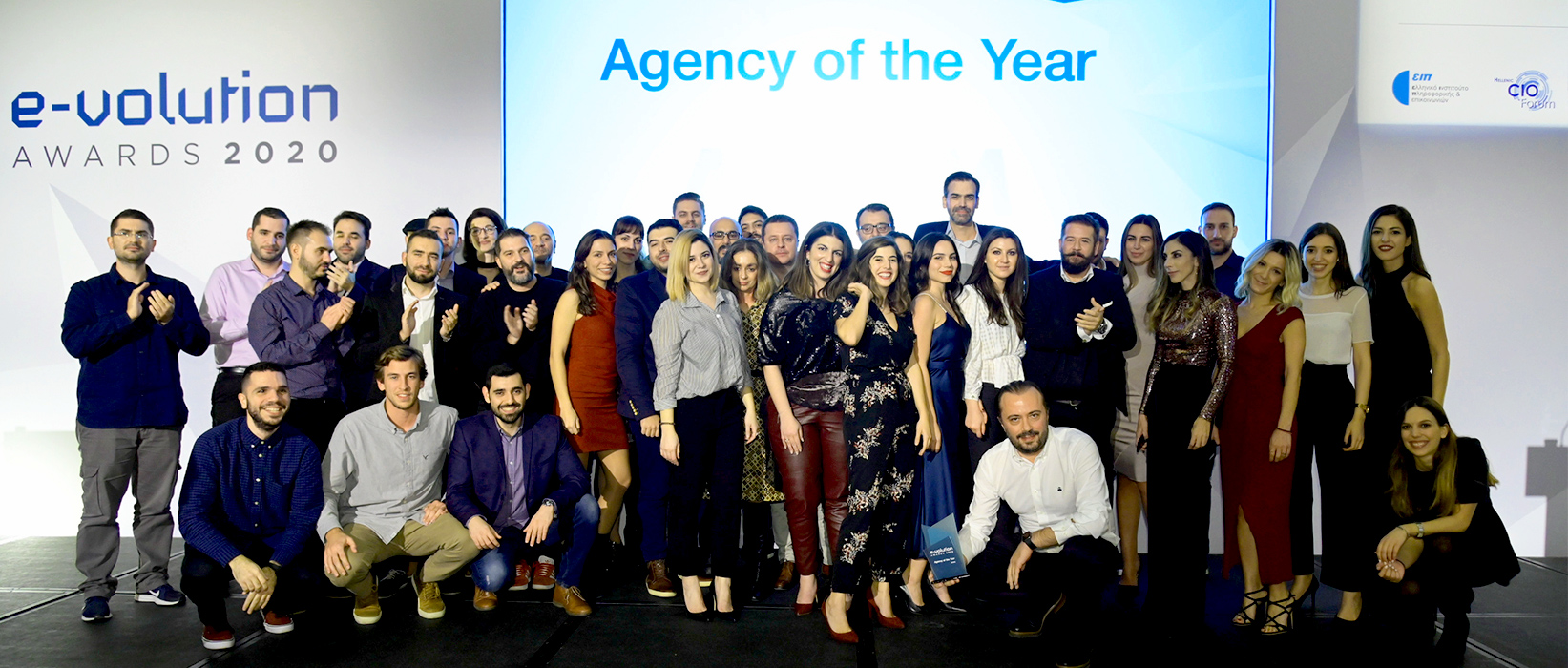 At the awards ceremony, held on Wednesday, December 18 at Athenaeum InterContinental Athens, ATCOM received the organisation's top distinction for the second consecutive year, as well as 1 Platinum, 10 Gold, 8 Silver and 3 Bronze awards. The winning submissions consisted of projects for IKEA, EUROBANK, KOTSOVOLOS, Gregory's, LEROY MERLIN, Coral and other important partners of the company, leading the "Innovation & Experience Design", "Customer centricity & Processes" and "E-Commerce" categories.
Dafni Prosalika, ATCOM's Chief Growth Officer, stated: "Winning the e-Commerce Agency of the Year award in 2020 for the second consecutive year holds a special significance to us, as it coincides with ATCOM's 20th birthday. Throughout these 20 years, we have been unceasingly contributing, along with our partners and clients, in the shaping of the "Greek internet" and it is a great honour to have our largest projects, as well as our company overall, recognised as best practices in the industry. We feel that, over our first 20 years, we laid the groundwork for all the massive upcoming e-commerce projects and cannot wait to raise ever higher the bar of customer experience and e-business, through every opportunity provided by our clients".