ATCOM: LAUNCH OF THE A-COMMERCE PARTNER NETWORK
Presented at the eCommerce & Digital Marketing Expo SEE 2023
ATCOM has announced the launch of its Partner Network for A-commerce, the company's award-winning Unified Commerce platform, which was introduced for the first time at the eCommerce & Digital Marketing Expo SEE 2023, where ATCOM participated as Main Sponsor.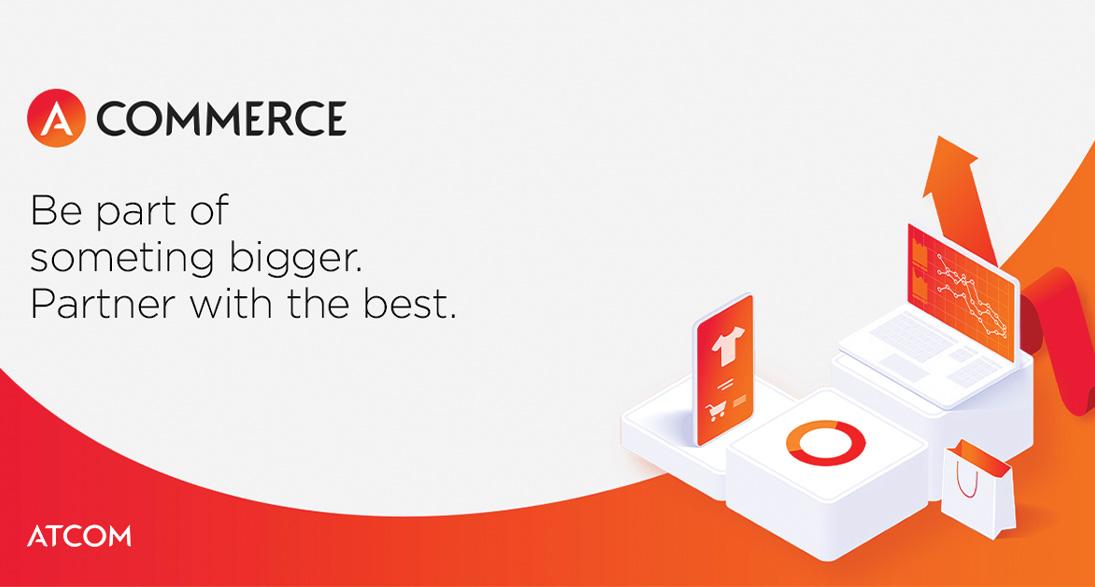 More specifically, ATCOM has launched the A-commerce Partner Network addressing the e-Commerce and Digital Marketing agencies that wish, through their collaboration with ATCOM as A-commerce Partners, to offer the platform for the development of their clients' e-commerce activity. Companies such as TotalDeveloping, GNC Web, and Advengers have already joined ATCOM's A-commerce Partner Network, with more agencies expected to be announced soon.
During the ECDM Expo on September 23rd and 24th at Zappeion, the company welcomed at the ATCOM Booth representatives of e-commerce agencies, who had the opportunity to explore A-commerce through exclusive Workshops and Live Demo Presentations conducted by ATCOM's specialised consultants and industry experts.