THE NEW ONLINE SUPERMARKET YODA.GR BY ATCOM ON THE UPDATED NETVOLUTION 5.0 PLATFORM
The online supermarket experience as it ought to be.
ATCOM implemented the new online supermarket yoda.gr on Netvolution 5.0. This is one of the first e-Commerce sites built on the recently updated edition of ATCOM's multi-awarded platform.
Meeting the requirements of a flawless web superstore, yoda.gr radically transforms and redefines the concept of online supermarkets. Innovative, reliable and user-friendly, with a modern design and high performance, it offers consumers a complete shopping proposal.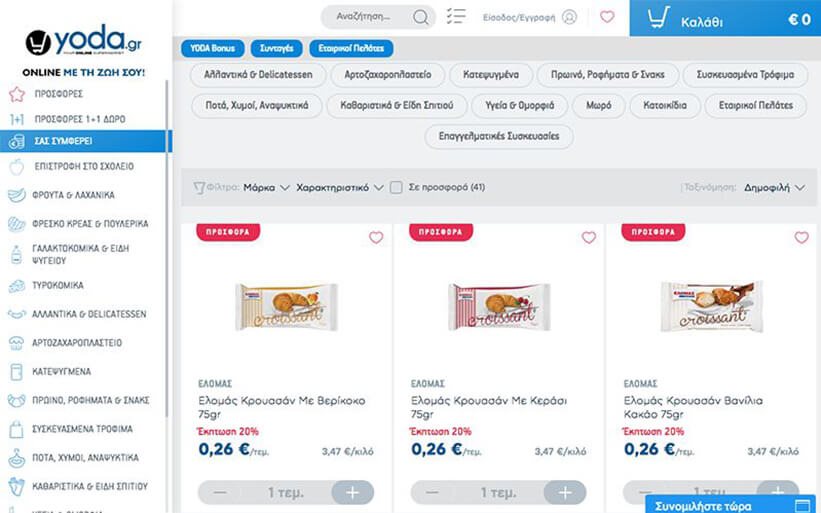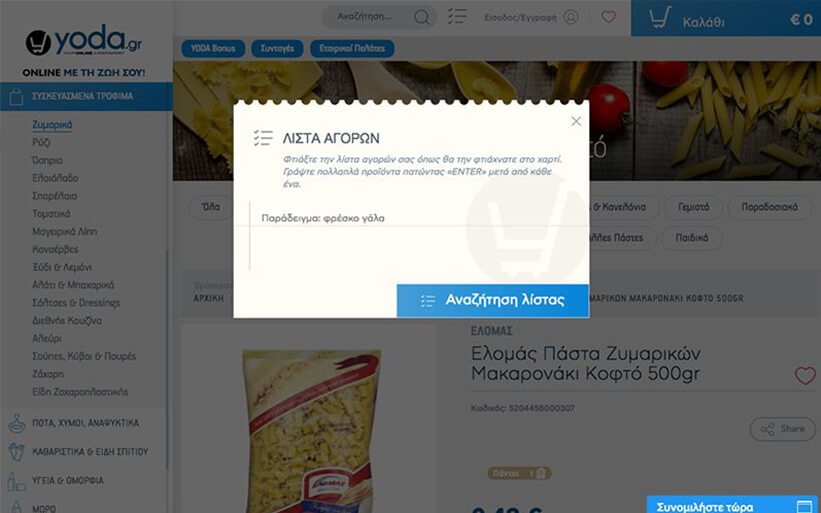 In particular, ATCOM, with main objective to fulfil the need of the modern consumer to shop quickly and easily, brought customer experience to the forefront. The website's well-structured information architecture and intuitive navigation, combined with a responsive design that establishes accessibility by any device, ensure an optimal user experience.
The website's strategic usability planning was sealed with the incorporation of cutting-edge features, smart functions and personalisation elements, such as search by shopping list, point collection and redemption, as well as advanced search filters throughout the entire stock of products, thus rendering yoda.gr a reference point for every online supermarket.