THE "COMMERCE" PART IS THERE, THE "A" PIECE IS WHAT WAS MISSING..

Mara Kympizi Product Development Director
To this day, I am still not sure what is the origin of the name of our new e-commerce platform, named A-commerce and I very much intend to hold on to this mystery. As Albert Einstein once said: "The most beautiful experience we can have is the mysterious. It is the fundamental emotion which stands at the cradle of true art and true science. Whoever does not know it and can no longer wonder, no longer marvel, is as good as dead, and his eyes are dimmed".

Ok, you probably get my point. And it's not that I haven't made up of a dozen of possible scenarios, trust me I have… but I keep embracing this mystery not for the sake of the name, but for making the right questions as to what the "A" piece really does, why it's fit for purpose and how it will evolve.
At first, I began to wonder if the inspiration was the "Anywhere commerce" also known as "commerce everywhere". As new technologies emerge and continue to disrupt the retail landscape, we' re already seeing the rise of digital transactions outside of traditional websites. The concept of online vs. in-store commerce, or websites vs marketplaces, is replaced with an omnichannel approach that advocates the ability for transactions to take place within just about any digital channel. To this end, we are making sure that our platform lives up to the expectations of being a "commerce-anywhere" enabler for any omnichannel strategy by embracing all customer touchpoints; web applications, mobile apps, digital signage, info kiosks, IoT installations etc. To future-proof a business, brands will be needing a platform with a solid architecture, capacity, scalability, and functionality to grow into an integrated Experience Platform when moving to the next level.
Establishing that, this fact-check thought process took me to the next question. Could this "A" piece also mean that we have embarked on a journey to deliver a platform infused with Artificial Intelligence? Admittedly, AI is implanting itself in all aspects of our lives and is already becoming a substantial part of the business world and its "infinite game". To perpetuate (the commerce game), businesses are implementing AI not only to replace manually curated rules and assumptions with personalized experiences to customers, to improve efficiency and productivity in operations, but also to "make sense of the data" for better informed decisions and predictions. A unified commerce platform should leverage Artificial Intelligence and Machine Learning to help brands identify customers' behavior and analyze big data to engage, curate content, product recommendations and offers, segment, forecast behavior and retarget their customers. At the same time, such a platform owes to provide intelligent reporting and solutions to the day-to-day operational tasks of e-commerce teams, tasks that are often repetitive and tedious, but may prove to be CRO killers.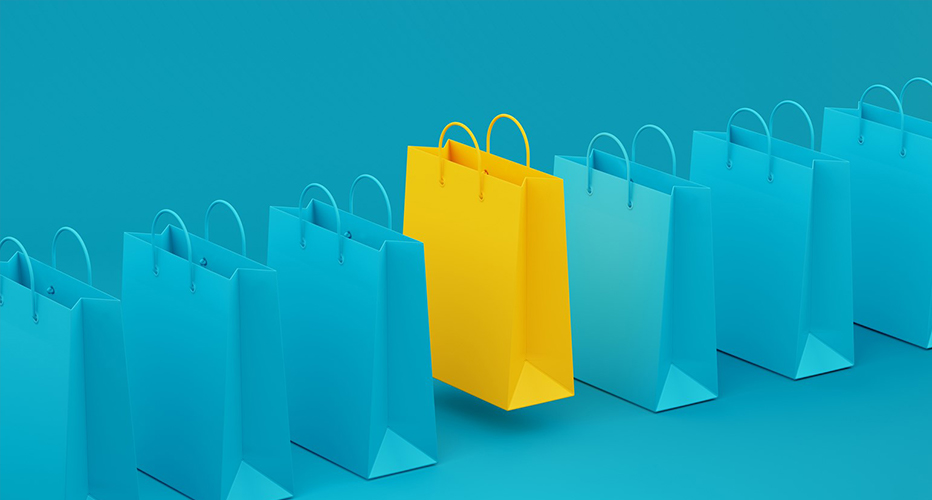 Third thing that natively follows the previous, I am quite certain that the "A" was intended to describe the WHY of having "A ton of OOTB features". Out of the box functionality is an important aspect of any ecommerce platform, because it means you start "doing" business from the best possible position. And from this position, we are making sure that you can also add any other custom features along the way. Otherwise, if core functionality is limited, this will mean that a business will be spending more on other solutions to enhance the customer experience. Thus, it is also particularly important that businesses won't be needing to integrate with various, separate 3rd party tools and share their precious data with other companies, each time their e-commerce solution doesn't cover the basics, or can't adapt to their business needs.
Today's retail landscape is a complex one, with peaks, valleys, twists and turns. In-house e-commerce departments deal with many moving parts covering a wide range of responsibilities including product, brand and content, marketing and conversion, operations and fulfilment. Could it be that this "A" piece is being used to set a benchmark of making the e-commerce teams' work "As simple as possible?" - is another question that pops up. An e-commerce platform that embodies an ultra-friendly administration and content management environment and allows seamless and fast work with minimum training and support, by even non-technical users, is a hard requirement we are taking seriously and one that calls for continuous creative thinking.
Truth is that maybe there were a lot of inspirations that contributed to this platform naming, but there is only one thing that connects them all; the "A" piece that you were missing before.
ATCOM: From Digital to Purpose
Have you heard? A-commerce received a Platinum Award in the E-Commerce Platforms category of e-volution awards 2023, along with 2 Gold, 1 Silver and 1 Bronze awards! Learn more here.