ATCOM IS THE E-COMMERCE AGENCY OF THE YEAR
At the top of e-volution awards 2019, winning the ultimate distinction and 27 awards.
ATCOM was pronounced e-Commerce Agency of the Year in the e-volution Awards 2019, the leading institution that rewards best practices in e-commerce, winning 27 more awards for web, mobile and Omnichannel applications implemented for clients, as well as the company's own e-Commerce platform, Netvolution.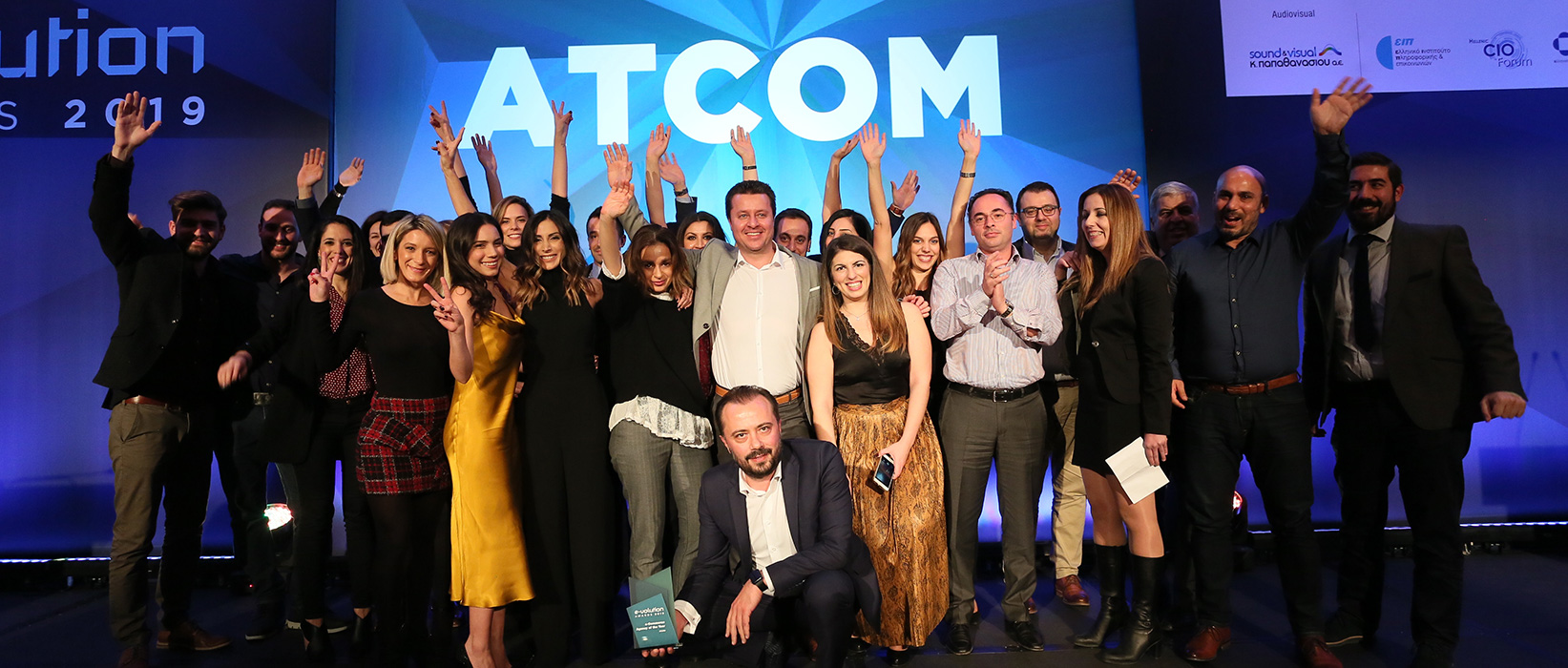 ATCOM was the star of the awards ceremony, which took place on Wednesday, December the 12th at the Athenaeum InterContinental Athens, receiving the ultimate distinction of the evening, as well as 1 Platinum, 10 Gold, 10 Silver and 6 Bronze awards. The winning entries consisted of projects made for AEGEAN, Gregory's, Coral, Notos, Bed&Bath and many more important partners of the company, while covering all award categories, with particular focus on the "Specialised Practices & Strategy" category. Furthermore, a Gold Award was granted to Netvolution, ATCOM's proprietary e-Commerce CMS platform.
"We are extremely proud of this success. ATCOM has a unique culture that creates long-term relationships with clients and inspires its people to continuously open up new horizons. The e-volution awards honour these unsung heroes: the programmers, the designers, the project & account managers, and so many others who are every day bold enough to experiment, ultimately leading customers to journeys that, as in the case of all our awarded projects, make a difference in customer experience and online sales", ATCOM's Chief Commercial Officer, Dafni Prosalika, stated.