ATCOM IS THE STRATEGIC PARTNER FOR EUROBANK'S OMNICHANNEL BANKING
Upgraded customer experience, unified across all digital touchpoints
Eurobank's new Omnichannel ecosystem for retail customers is live, with ATCOM's contribution as the strategic and technology partner for its implementation. The upgraded Omnichannel strategy for Eurobank redefines and unifies the banking experience across every touchpoint. The collaboration occurred within the radical transformation Eurobank has invested in, to strategically incorporate the innovations of the digital era in the entirety of its systems, operations, products and services.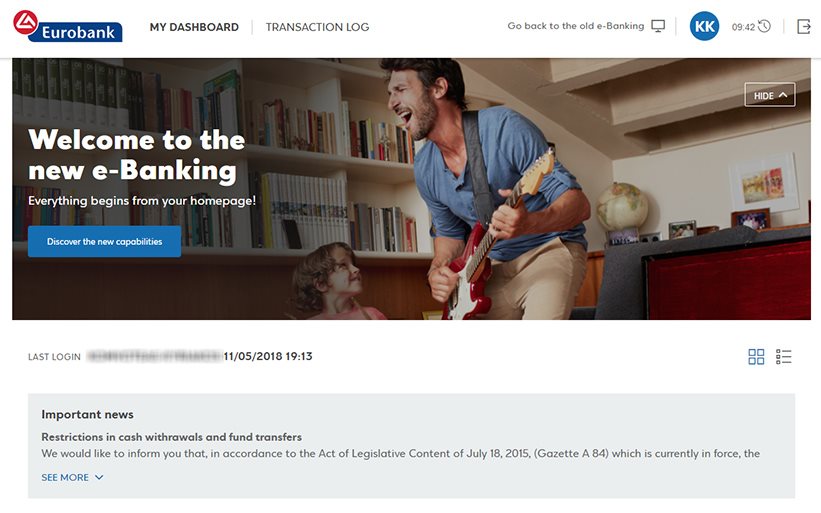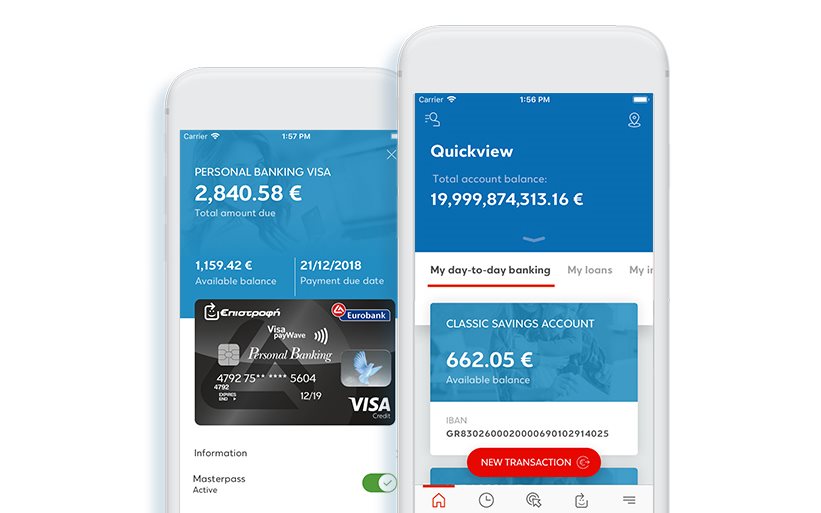 ATCOM redesigned the retail e-banking service, the ATMs User Interface and the Eurobank Mobile App, the novel features of which include smart payments support through the PaF Payments service, online purchases completion through the Eurobank Masterpass service, enhanced security across all transactions enabled by technologies that allow biometric identification, as well as the Shake2Logout functionality.
Mr. Costis Paikos, Digital Services Manager of Eurobank, stated: "The redefinition of the experiences we offer our customers through every touchpoint constitutes a principal pillar of Eurobank's digital transformation program. We initiated this effort with the total redesign of our main digital channels, eBanking & Mobile App, applying an Omnichannel strategy in terms of both the design of new services and their implementation. To carry out this complex project, we incorporated modern UX design & project management methodologies and adopted the appropriate internal Omnichannel infrastructure, while, at the same time, proceeding to strategic partnerships with experts from Greece and abroad, who substantially contributed with their expertise in the creation of a world-class ecosystem of digital services."
"The project of Eurobank's Omnichannel Banking was a major challenge for us, accomplished with absolute success. Shifting by 180 degrees from product-oriented to customer-centric approaches, our strategy broke down every wall between channels, functions and operations and changed, once and for all, the landscape in the Greek banking industry. We are particularly proud that Eurobank selected ATCOM as the strategic and technology partner in this important task and we look forward to the completion of future projects, within the context of the continuous optimisation of the bank's services", Konstantinos Theotokas, ATCOM's CEO, stated.