MOCTA: ATCOM'S NEW BU FOR DIGITAL TRANSFORMATION
The new Business Unit will offer complete consulting services, from strategy to implementation.
The launch of the new Business Unit MOCTA (Market Oriented Creative Transformation Agency) was announced by ATCOM, aiming to provide specialised services for its clients' digital transformation.
Identifying the digital economy challenges that companies face and the need for a decisive consulting presence, MOCTA approaches digital transformation inclusively, from strategy to implementation. At the same time, it allows ATCOM to combine its high-level consulting services with the realisation of advanced digital solutions.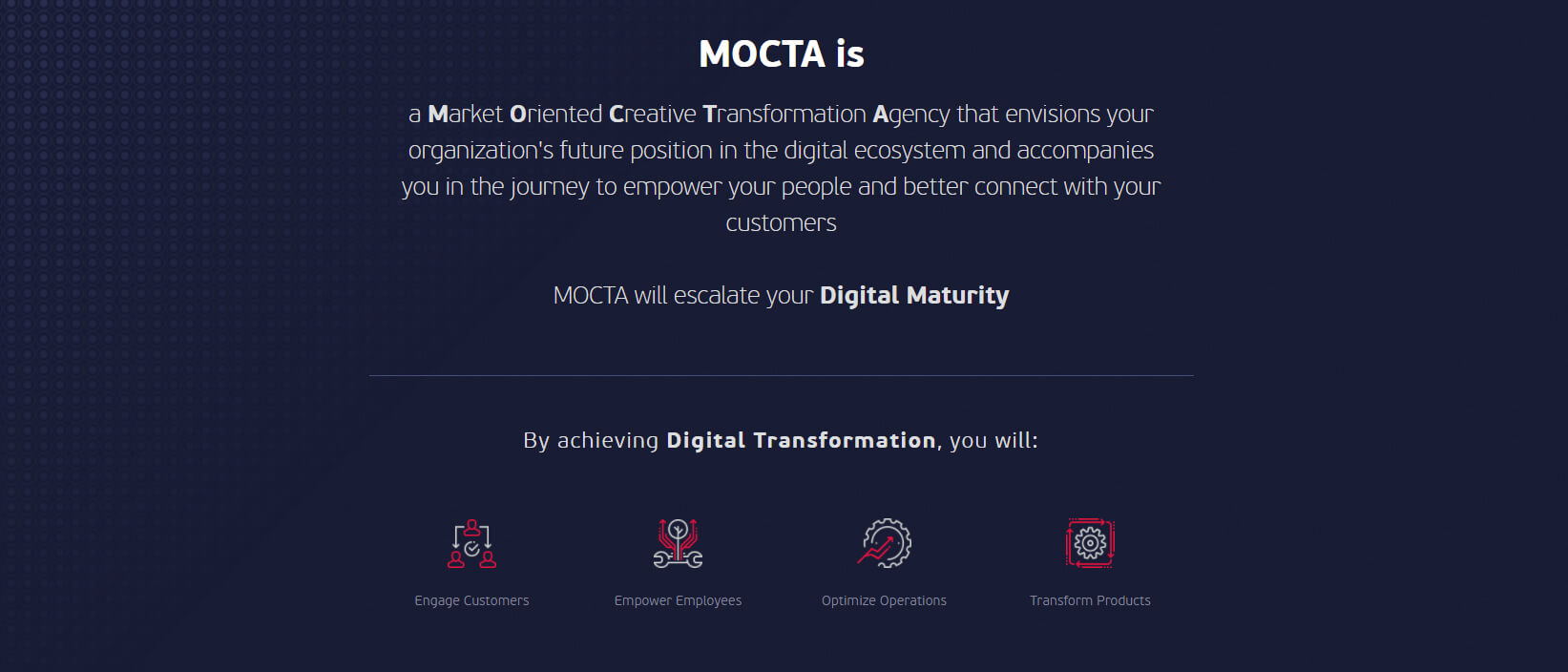 MOCTA (www.mocta.gr), directed by Jason Kataropoulos, so far Head of Strategy and Consulting Services, seals the position of ATCOM in Digital Business Consulting, with the goal to develop an integrated consulting framework of navigation through the digital ecosystem, while maximising the advantages of digital technologies and minimising business risk.
More specifically, MOCTA intends to strengthen, on the one hand innovation, from the user/customer experience in every touch point to the existing business model, and on the other hand performance and effectiveness of the company, regardless of field of operation.
Jason Kataropoulos, Business Unit Director of MOCTA stated: "The lack of substantial digital transformation in organisations is something we see every day gets more and more evident. While technology remains the means, it seems that the "conductor" is missing. Our approach comes to fill this place, based on the strategic evaluation, application, assessment and reconsideration. The fact that we, in ATCOM, have the capacity for implementing even the most complicated digital applications, gives us the ability to distinguish the advantages that can occur from technological solutions. The key is to align these advantages with the overall philosophy, operation and business goals of each company".