THE CHALLENGE
E-COMMERCE RETAIL EXCELLED
Kotsovolos, the leading retail store chain, with more than 90 outlets across Greece, needed to evolve its go-to-market approach into the digital era, developing technology-enabled capabilities and undergoing a major digital, as well as cultural transformation. Within our long-lasting strategic partnership with the company, we redesigned the Kotsovolos e-commerce website.
The challenge was to transform online customer experience in a relevant and meaningful manner, outlining a digital space that encompasses the entirety of the company's products and services, while being a vital component of Kotsovolos Omnichannel strategy.

THE STRATEGY
DELVING INTO THE KOTSOVOLOS EXPERIENCE
Our journey began with marketing and business workshops organised by our customer experience experts, revolved around identifying bottlenecks, pain points and opportunities in the newly envisioned digital customer journey. We outlined a thorough UX strategy, through the execution of key UX methodologies that helped us harness valuable insights and pinpoint notable micro-moments throughout users' experience.
In accordance with the international shift in businesses, from traditional B2C and B2B to B2Me marketing strategies, we predicted the gradual integration of personalisation practices, which are targeted to developing a relationship with every individual customer and, thus, are fully data-driven, flexible and customisable. The goal was to deliver transformational customer experiences that skyrocket client satisfaction, engagement and loyalty, while improving conversion rates and sales.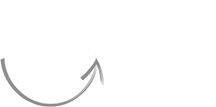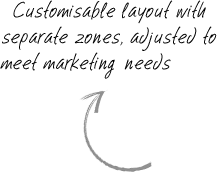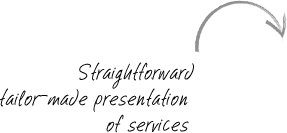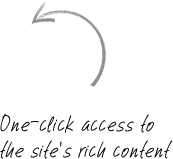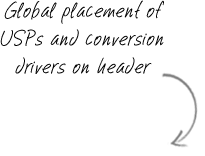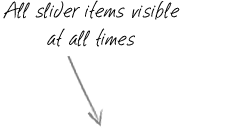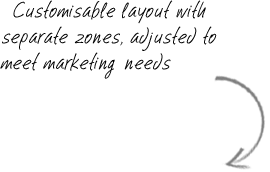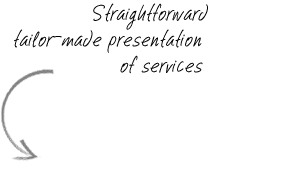 COMPETITOR ANALYSIS
(BENCH)MARK MY WORDS
Competitor Benchmarking analysis allowed our Experience experts to drill deeper into Kotsovolos's performance against Greek and international competition. We looked into the areas of Navigation & Findability, Product info, Purchase process, Support and Omnichannel. Our goal was to identify, in each of them, points of improvement and differentiation, best practices and emerging trends for the website's new UI, as well as determine the comparative position of Kotsovolos in the marketplace.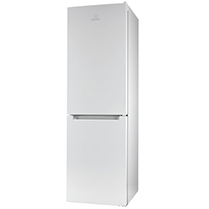 Ψυγειοκαταψύκτης Indesit XIT8 T2E W μικτής χωρητικότητας 356lt, λευκού χρώματος και με πλάτος 60cm.
PERSONAS
GETTING TO KNOW THE AUDIENCE
Based upon our research, we created 13 personas - fictional characters who represent our main target groups - and matched each of them with specific demographics, interests, needs and motivations. The personas gave us a clearer understanding of the target audiences of Kotsovolos, their different experiences, behaviours and goals. They were of great use to us, both for validation purposes and when designing the personalisation strategy.
I don't need to get a life. I am a gamer,
I have lots of lives.
GREG, THE GAMER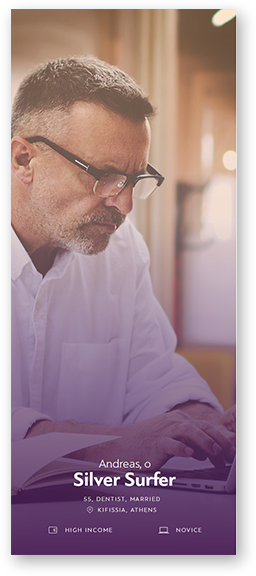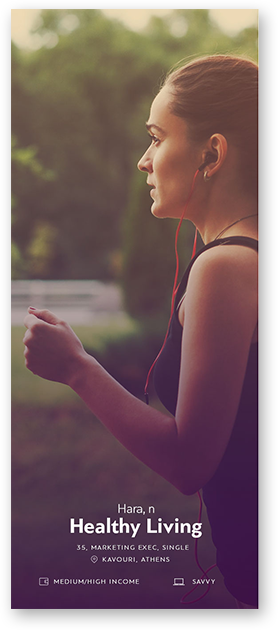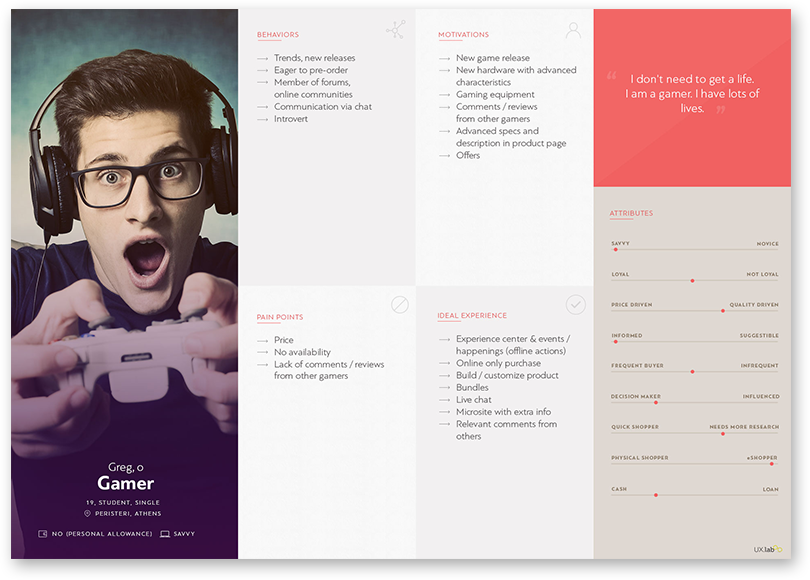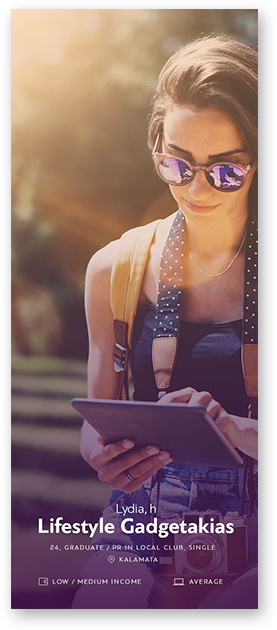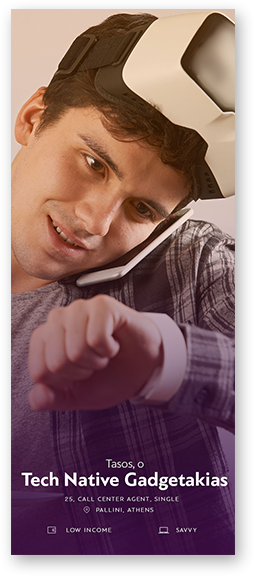 MAPPING THE MICRO-MOMENTS
A STRATEGIC ROADMAP TO SUCCESS
Aiming not only to design a website, but also to bring about a component of an Omnichannel strategy, it was crucial to proceed to a detailed user journey mapping and predict every possible scenario of interaction between customers and Kotsovolos. Focusing on the micro-moments occurring throughout every user journey, we were able to identify pain points, missing components or communication gaps across channels and departments and, ultimately, to confirm that we address each user with the appropriate content, at the right moment.
Starting from the four micro-moments described by Google, "I want to know", "I want to go", "I want to do" and "I want to buy" moments, we decided the ones that reflect the Kotsovolos experience, based upon existing data, google analytics, anecdotal social media data and customer service insights.
GOING BEYOND
MORE THAN B2B COMMERCE
Addressing the needs of B2B partners, we predicted the incorporation of the full suite of B2B features and functionalities.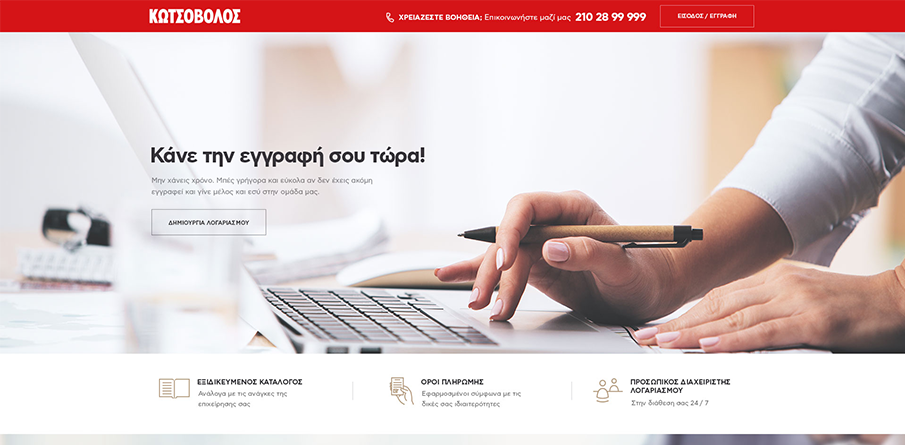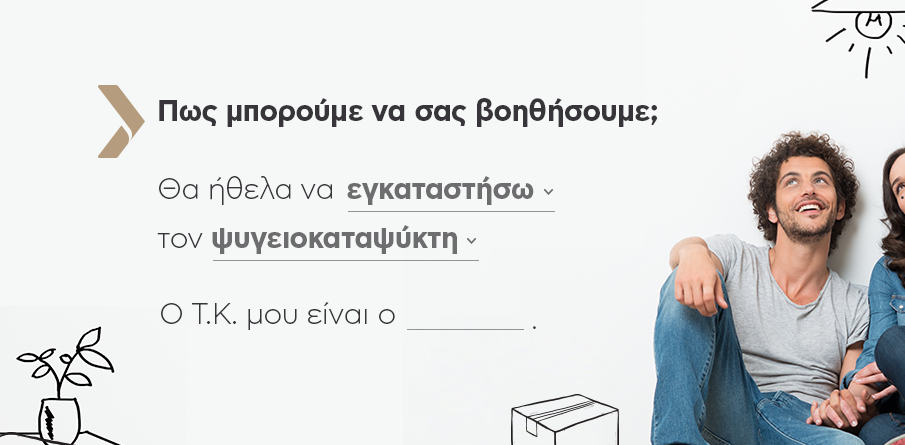 THINK SERVICES
INTERACTIVE SUPPORT
The third main segment of the Kotsovolos digital presence consists of the company's extensive selection of K-support services. Online customers are guided to find exactly what they are looking for, in an easy to grasp, interactive way.
BRING YOUR E-COMMERCE EXPERIENCE TO THE NEXT LEVEL
CONTACT US