MANY SCENARIOS, ENDLESS POSSIBILITIES
Imagine a retail business that maintains both brick-and-mortar and e-commerce stores, allowing customers to either browse products online or indulge in an in-store shopping excursion. Customers move seamlessly among all retail environments, real and virtual, as if they were one. See how.
SCENARIO ONE
SCENARIO TWO
SCENARIO THREE
SCENARIO FOUR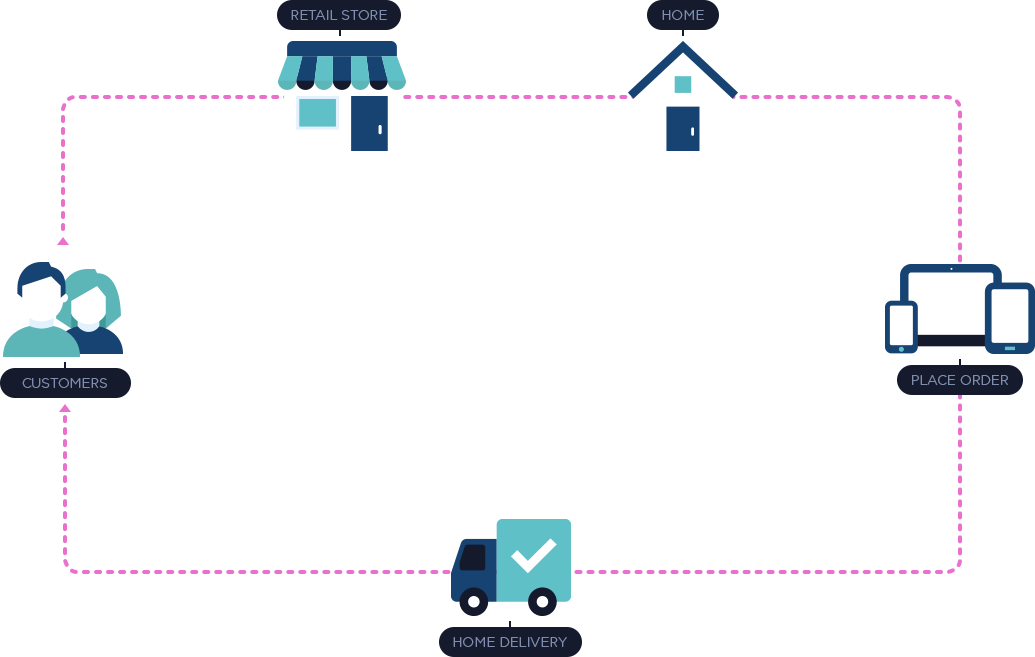 Even if they choose the latter of the two options above, customers can still return home afterwards or go back to their office and place their order online via their PC, mobile phone or tablet, asking for the order to be delivered at home.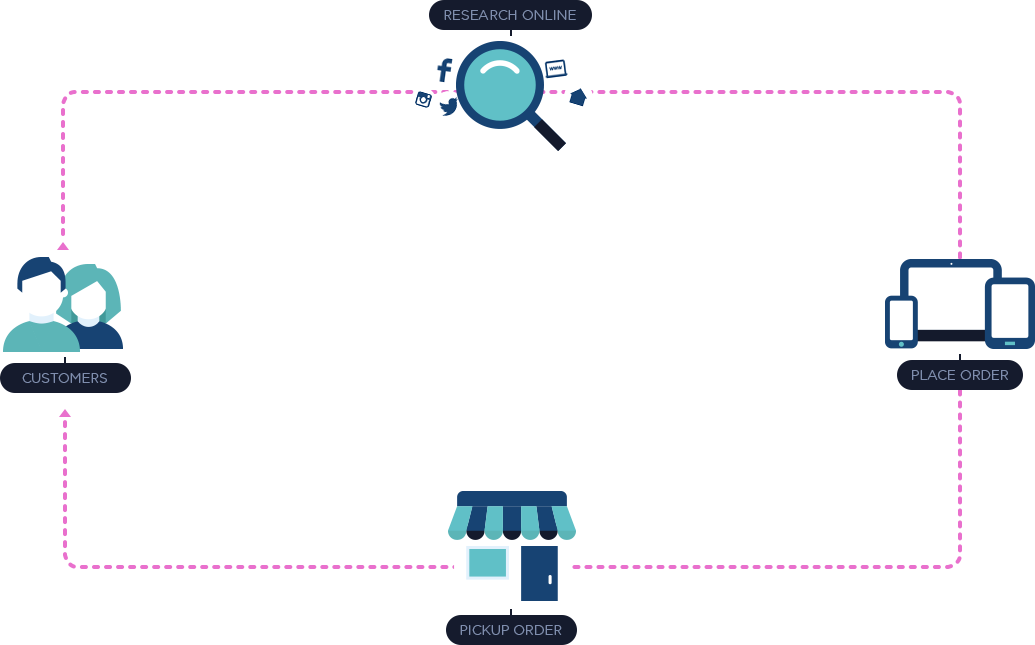 While consumers looking for faster ways of shopping, retailers adopt a digital first approach towards them. Digital customer experience can sometimes be more personalized and engaging, that's why customers usually prefer to research and purchase products online, regardless of location. But at the same time, picking the order up from the nearest store/ pick up point could be a convenient solution for someone in a hurry.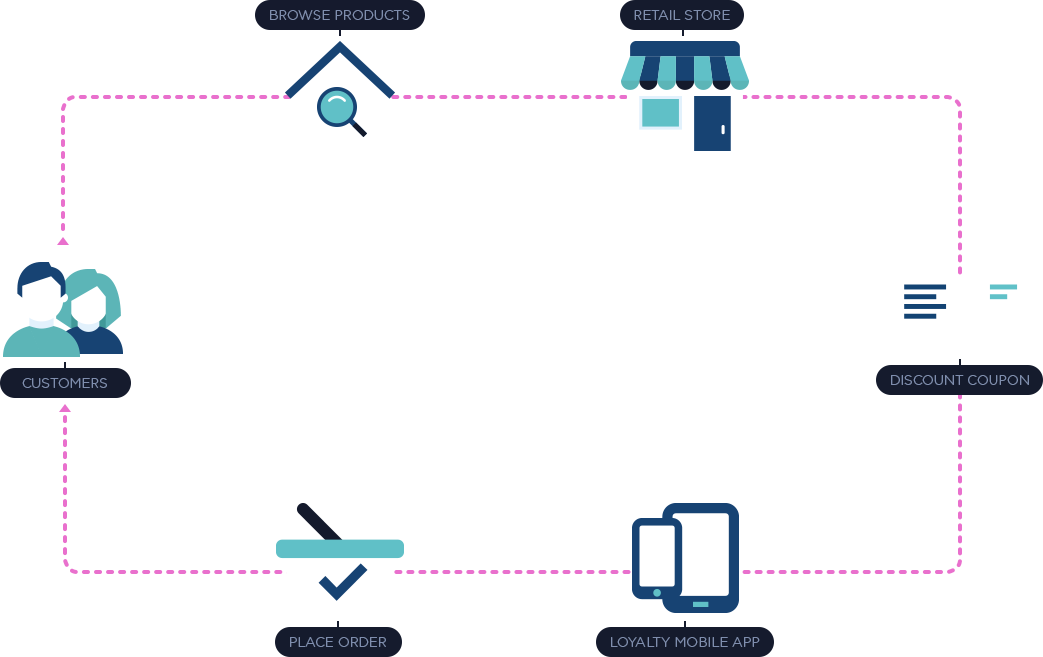 Without leaving the comfort of their homes, customers can browse the products they want to buy by exploring the website, e-shop and social media pages of the brand, but then they visit the physical store in order to try them on. They could finally place the order later on through the company's Loyalty mobile application, using a discount coupon they got earlier at the store.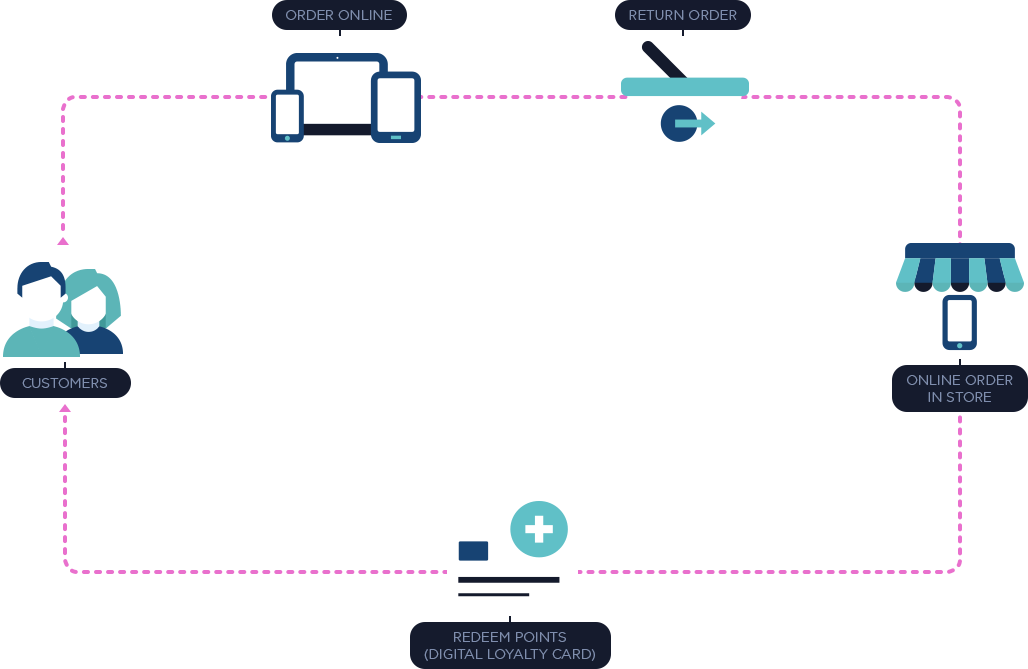 What happens if the product does not meet the customer's expectations? Let's assume that they ordered online a pair of shoes that does not fit them. In that case, they can visit the store to return the shoes and buy a new pair. If it happens to be more expensive than the previous one, they can redeem some points from their digital loyalty card, using their smartphone while being in store.
Nurturing a symbiotic relationship between digital and physical channels will help retailers maintain their competitive edge and gain a valuable insight into the customer journey. Technology, personalization and data integration across all channels should be used as tools to deliver an enhanced experience, a place where consumers can trial, research, compare, review, order for home delivery or buy in-store.