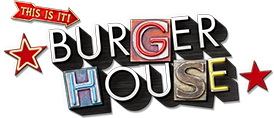 THE GOODY'S BURGER HOUSE INTERACTIVE ORDERING SYSTEM
CASE STUDY IN STORE INSTALLATION
THE CHALLENGE
Goody's, Greece's largest fast food company, counts over four decades of an established presence in the market and has managed to associate the concept of burgers with the brand name "Goody's" in the minds of Greek consumers. Goody's reintroduced itself as Goody's Burger House, launching a new corporate identity and bringing along a brand new philosophy, vision and approach.
Understanding the digital shift of both consumers and businesses and acknowledging its responsibility towards the elevated expectations of its customers, Goody's Burger House adopts a fresh, customer-centric approach that addresses each customer personally.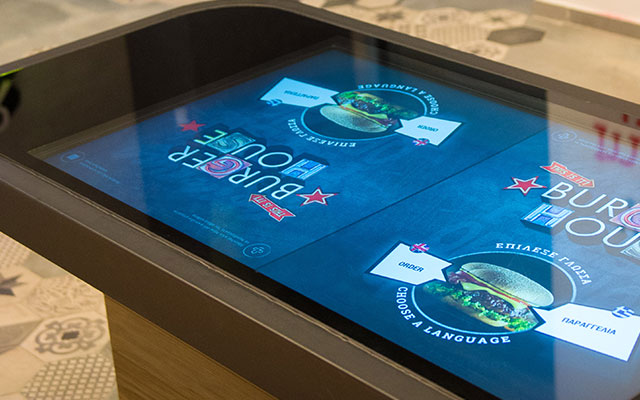 In this context and as part of a broader cross-channel strategy, the company decided to bring digital innovation into the physical store, making creative use of technology to radically change and upgrade customer experience.
ATCOM partnered with Goody's to design and build an innovative interactive ordering system, to be installed in the newly inaugurated Goody's Burger House flagship store in Syntagma Square, Athens. Introducing new standards of personalisation, empowering the customer and encouraging active participation, Goody's aims to pave the way for the new era of fast casual restaurants.
THE STRATEGY
CUSTOMER EXPERIENCE IS (THE TRUE) KING!
The project's main objective was to transform the customers' instore journey into an experience unlike anything they'd had before. ATCOM's strategy was plotted taking into account the increasing tech savviness of the Goody's customer base and identifying the great potential emerging from incorporating digital technologies into the physical realm, when it comes to creating outstanding experiences.

Personalised and inspiring interaction

The ultimate dining experience

Happy customers,
happy brands
Enjoying high visibility and ready to welcome vast numbers of guests, this store features a stark contrast between a neoclassical façade and a cutting-edge interior design that, combined with pioneering technologies now available to the public, match the new corporate philosophy; the result is an inviting, friendly ambience that fulfils the company's timeless vision of providing excellent quality and high-standard service.
The goal was to generate an entirely new idea and embed it in a physical installation, with a laser-focus on offering an unforgettable personalised experience that inspires and invites customers to interact with the brand, while at the same time increasing the quality and speed of service and acting as an attraction for larger audiences.
What we did was to design an interactive ordering system consisting of touchscreen tables and kiosks and install it in the Goody's Burger House flagship store, transforming an ordinary action into an extraordinary interactive dine-in and out ordering experience, for the first time in Greece.
THE CONCEPT
Taking the Goody's Burger House instore experience one step further
The new Goody's Burger House installation offers customers an unprecedented instore experience, in a manner fully aligned with the brand's values and principles.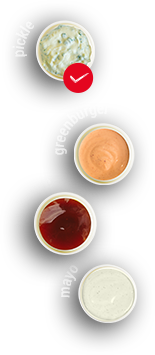 Whether it's dining in or take away, customers now have the option to order their meal through specially designed interactive tables and kiosks, equipped with touchscreens. Featuring a modern and playful look and feel, the touchscreens allow guests to browse on touch through the user-friendly menu and make their selections, also supporting the "My Burger" feature, inviting customers to create their "handmade" own burger.
With all the options literally at their fingertips, simply by swiping, dragging and dropping, they can pick their preferred bread and meat type, add or remove ingredients and sauces, as well as upgrade to combo meal options, complementing their choices with side dishes, drinks and desserts.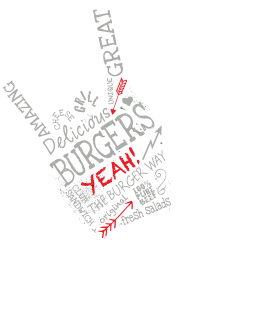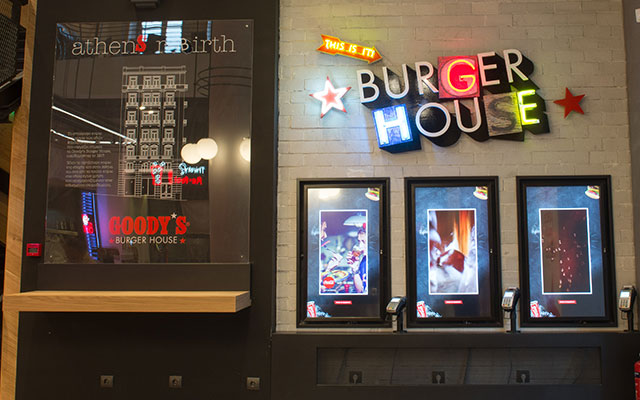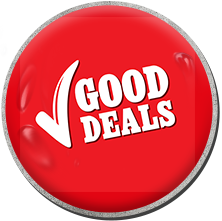 Afterwards, customers can choose their preferred payment method; either cash or on the spot credit/debit card payment, through the adjacent POS terminals. Upon finalisation, the kitchen receives and processes the order, while customers receive an SMS with their exclusive order code.
If the order is placed through the kiosks, customers will be notified via SMS to pick it up, skipping the line and eliminating waiting times. However, customers seated on the interactive table don't need to go and pick up their order; instead, the waiter delivers it to them! This new table service feature proves the forward-thinking turn in Goody's philosophy and vision, moving from the traditional fast food character, to a fast-casual dining concept.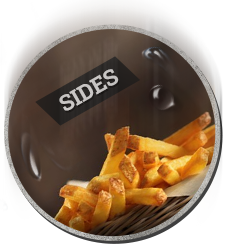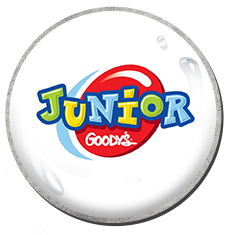 MAKING OF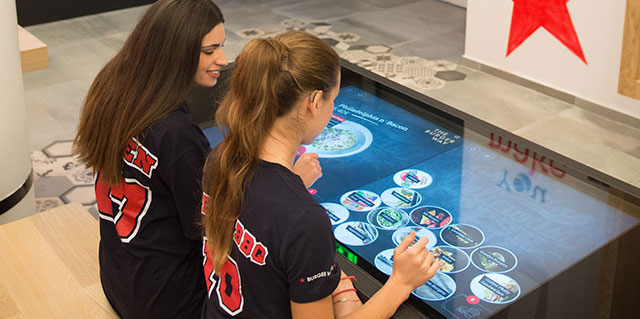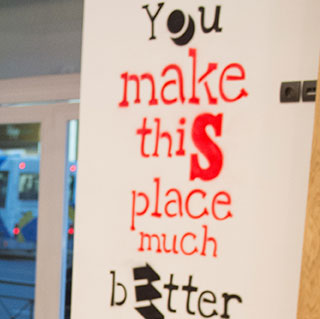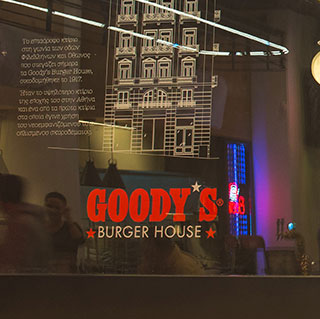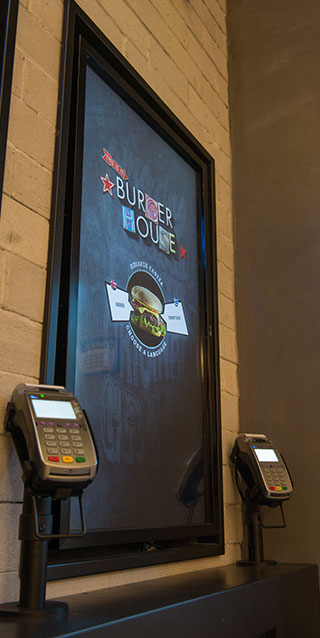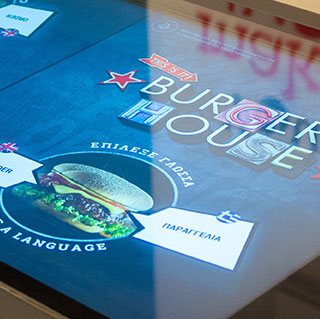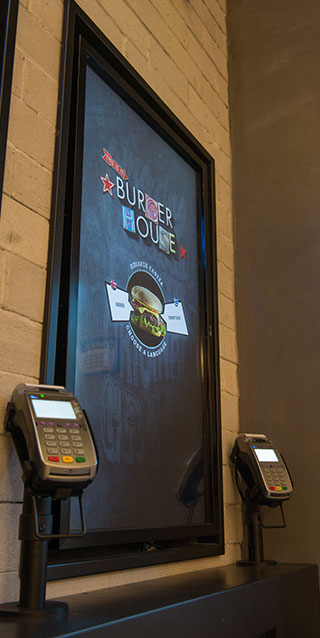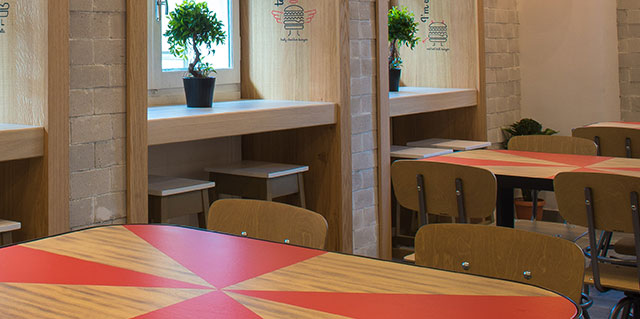 TECHNOLOGY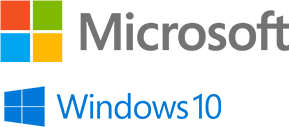 UNIVERSAL WINDOWS PLATFORM
Provides a common app platform available on every device that runs Windows 10. UWP APIs are grouped into device families that help you build a single app that runs on every Windows 10 device, while lighting up the unique features of each of those devices.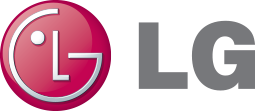 LG SCREEN
The 55'' Standard Essential SM3B Series signage is an ideal option for Quick Service Restaurants, simplifying content creation, management and distribution to multiple locations. Featuring a smart platform and built-in Wi-Fi, it provides enhanced design configuration, maintenance efficiency and supportive convenience.

NETVOLUTION
ATCOM's multi-awarded WCMS, Netvolution is a unique digital commerce, digital publishing and development platform that enables the creation and effortless maintenance of cutting edge digital properties, while offering engaging multi-channel user experiences.

DISPLAX
DISPLAX Skin Ultra is a projected capacitive multitouch film. Supporting up to 100 simultaneous finger touches, with 5ms touch response rate and optimal transparency, it creates a smooth, extraordinary experience. 3D Sense is a unique and proprietary pressure detection technique in procap developed by DISPLAX. Skin Ultra detects different degrees of touch pressure. This information is sent to the OS using the multitouch HID norm. Innovative multitouch applications and interfaces can be developed using this feature.
THE OUTCOME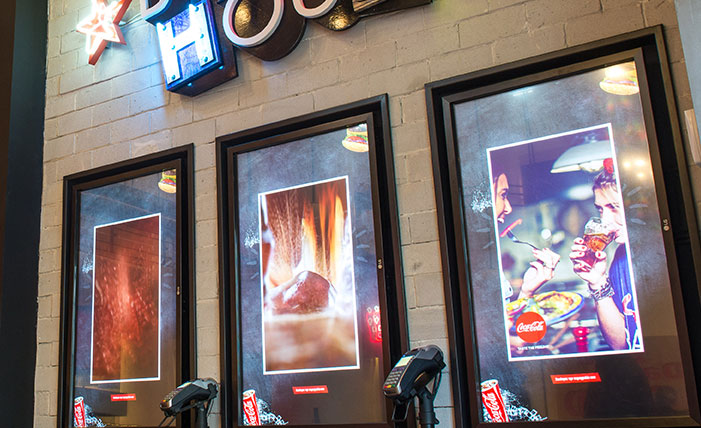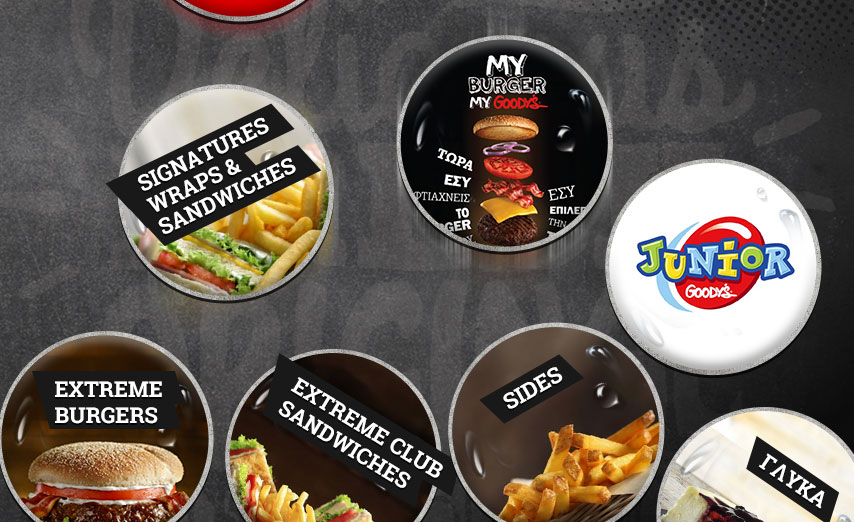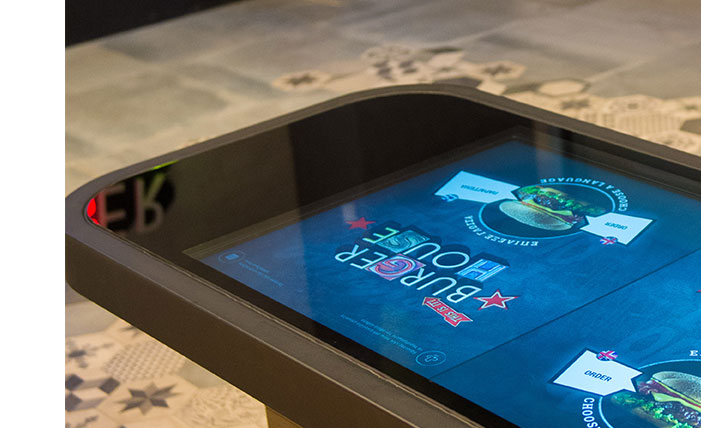 The Goody's Burger House case proves that technology can be put to creative strategic use to generate unique experiences, drive loyalty and establish a strong and steady place in customers' preferences.
By reinventing the instore ordering experience, not only did we manage to impress and engage Goody's Burger House customers, but we also made the experience a useful and effective one. Our interactive ordering system provides improved and faster service, achieves advanced levels of personalisation and introduces the element of interactivity as a new channel of communication with the brand.
This disruption comes as part of an integrated Omnichannel strategy intended to digitally transform Goody's Burger House and lays the foundations for a new era of customer experience and business-client relationships.