ATCOM IS DOUBLE WINNER AT THE DIME AWARDS 2019
ATCOM is a double winner at the Digital Media Awards 2019, winning two DIME awards for its work on protothema.gr, recently redesigned and replatformed on Netvolution 5.5.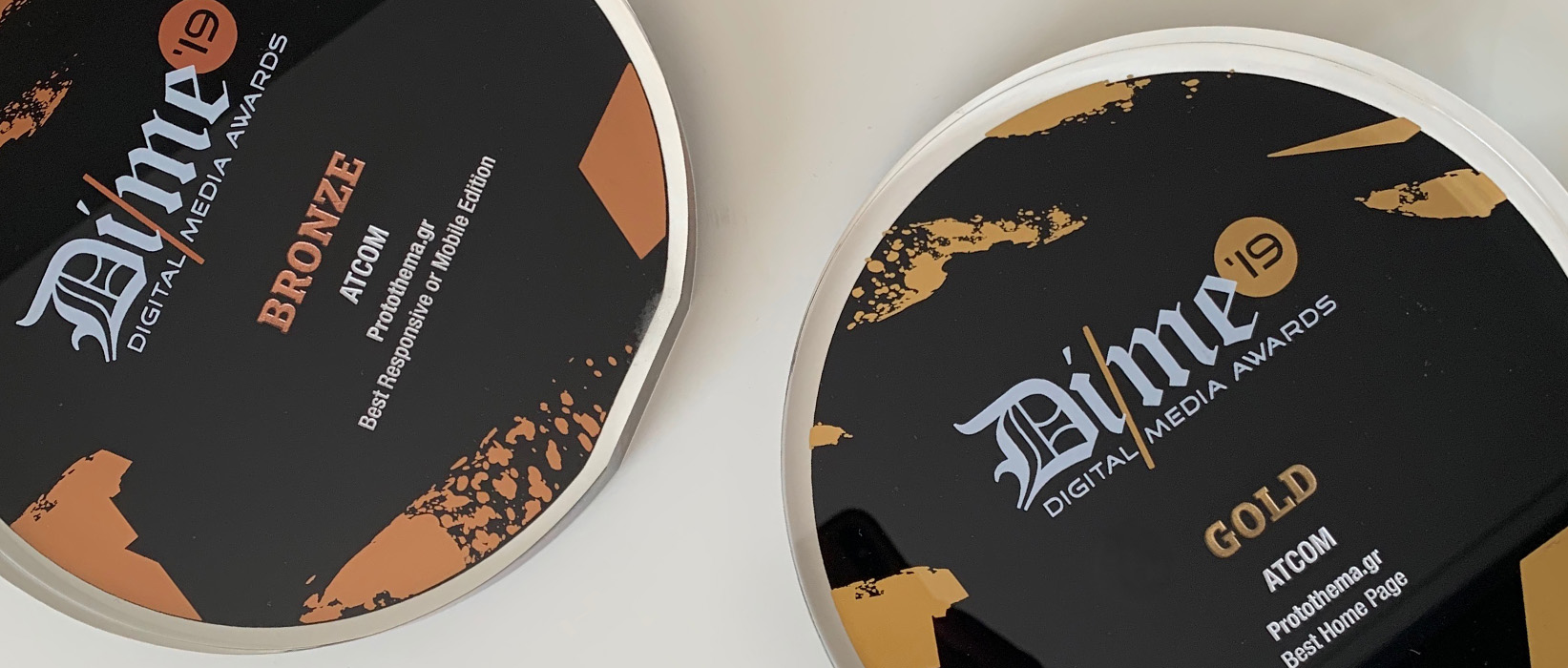 At this year's Digital Media Awards ceremony, which took place on Wednesday 29 May at the Wine Museum, ATCOM was awarded for protothema.gr in user experience-related categories twice, receiving a Gold DIME Award in "Best Homepage", followed by a Bronze in "Best Responsive or Mobile Edition".
Watch the video to see our work: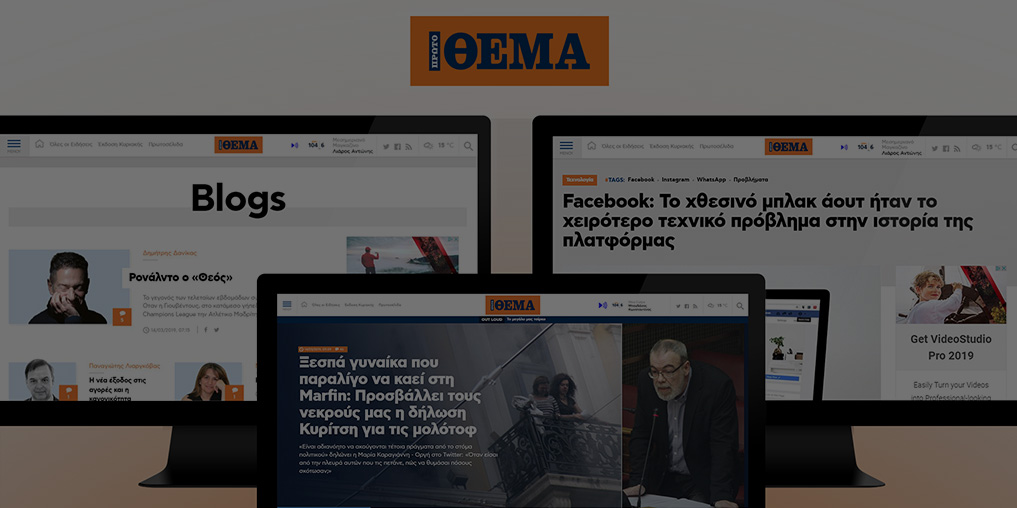 Find out more about the project here.