CASE STUDY
CAREMARKET: ONLINE WITH YOUR LIFE
Redefining the concept of online supermarkets
SEE IT LIVE
CASE STUDY ONLINE SUPERMARKET
THE CHALLENGE
Yoda.gr and caremarket.gr, Greece's two leading online supermarkets, have recently been merged, forming a new synergy that constitutes one of the most modern business models in Greece.
Going beyond the "Click & Collect" idea, the challenge was to craft exceptional online shopping experiences, to facilitate the everyday shopping routine of modern households and, ultimately, redefine the entire concept of online supermarkets.
THE STRATEGY
What do shoppers expect from an e-supermarket and why should they use it? What boxes should the ideal online market tick?
According to a recent study conducted by Nielsen, 25% of consumers already buy groceries online and over 50% are willing to do so in the future.
Online shopping is easy and straightforward. However, these attributes are not enough to get shoppers to shift their habits and turn to digital shopping, convincing them to overthrow a procedure they've grown accustomed to and risk losing the overall control they maintain when shopping in-store. That is, unless we present an inclusive, useful and effective proposition.
01
Convenience
A top priority of online shoppers. The e-market saves time by eliminating travel distances, as well as rendering the purchasing path of the website clear and simple.
02
Reliability
Does the e-shop fulfil its promises, in terms of order delivery and product availability? Successful logistics management, accurate updates and punctuality in order deliveries are of paramount importance.
03
Efficiency
Speed and performance are critical to minimise ordering time and ensure ease of use and optimal order completion.
04
Control
Shoppers need to maintain total control over determining the delivery time of their order.
05
Immediacy
The e-store must provide clearly defined channels of communication between customers and the company's customer services
06
Usability
A well-organised website with advanced search functions and an overall structure which allows effortless navigation, high findability and an elevated user experience, is the key ingredient to our strategy.
07
Tailoring
We need to offer customers the necessary tools to customise their shopping experience. A personalised, tailor-made journey for every individual customer is the cornerstone of a successful online supermarket.
08
Trust
Ultimately it is all about gaining the trust of customers and meeting their expectations, in a safe, easy to use, fast and effective environment.
User Interface & Usability
Well-structured information architecture with categories and filters that serve multiple user cases, allowing for intuitive navigation
Sticky top menu with instant access to the basket
Vertical main menu, ideal for wide screens, enabling three-level navigation
Incorporation of advanced search filters with multiple criteria, different for each product type
Smart micro-interactions that improve user experience
Recipes section with one-click search of the ingredients, detailed breakdown of the recipe's price according to the usage of each ingredient and direct placement of items in the basket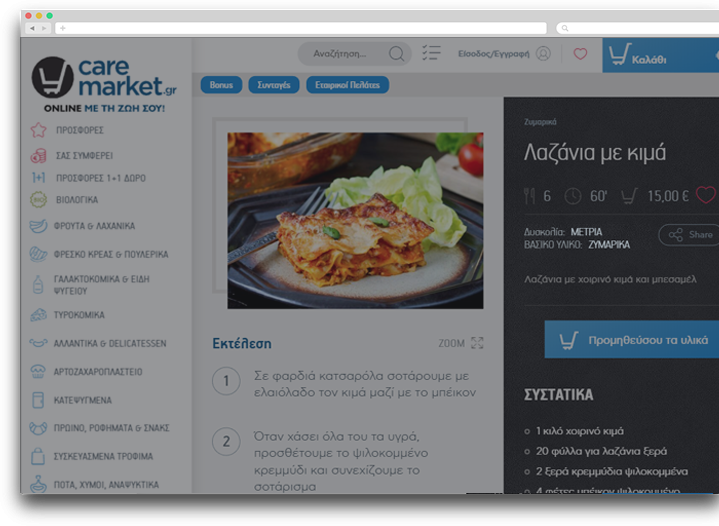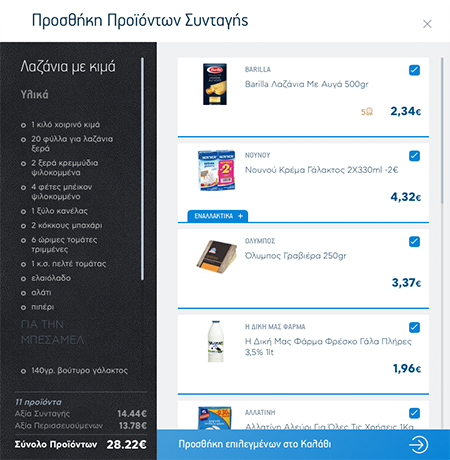 Customisation
Personal account, wish list, order history
Convenient time slots for determining delivery times
Innovative "Search by list" feature, a familiar element that simulates the traditional supermarket experience. Enabling users to keep their personal shopping list and proceed to mass product search, it promotes loyalty and improves findability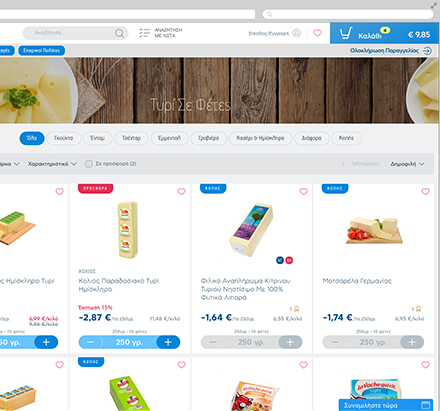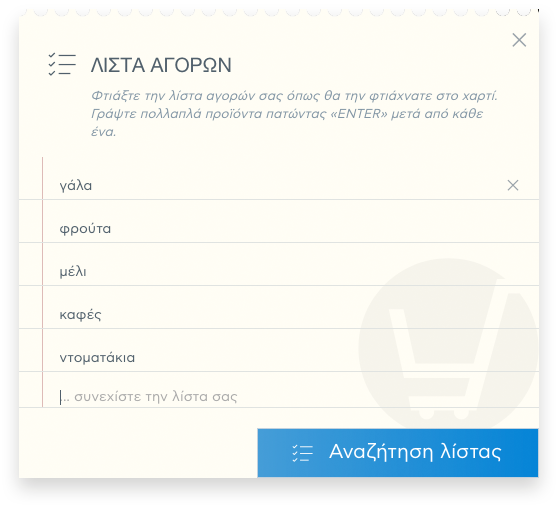 Technical Implementation
Responsive design that enables fast and easy online orders, regardless of device, time and place
The uninterrupted communication between the ERP and Netvolution 5.0 ensures that stock and product availability information is always up-to-date, contributing to the website's reliability
Incorporation of the Bonus loyalty programme
Simple & convenient administration ensured by Netvolution 5.0 CMS, also providing the base for the incorporation of further features and functionalities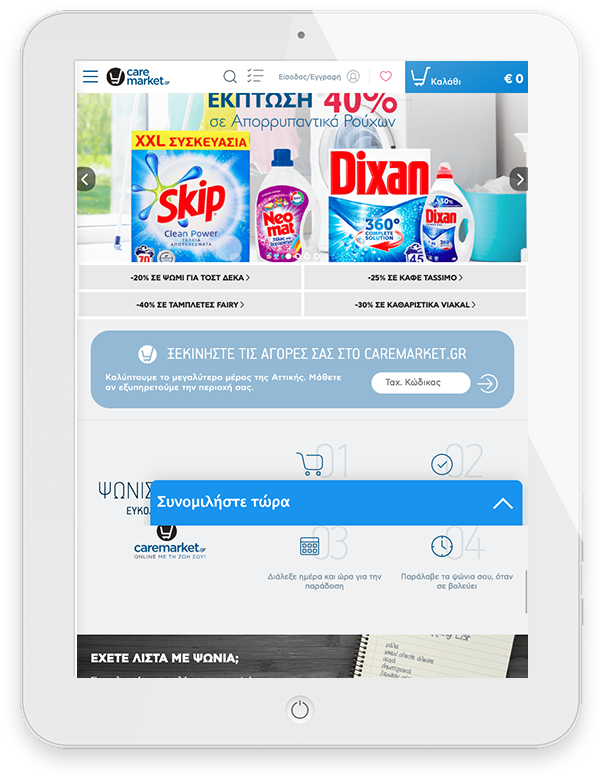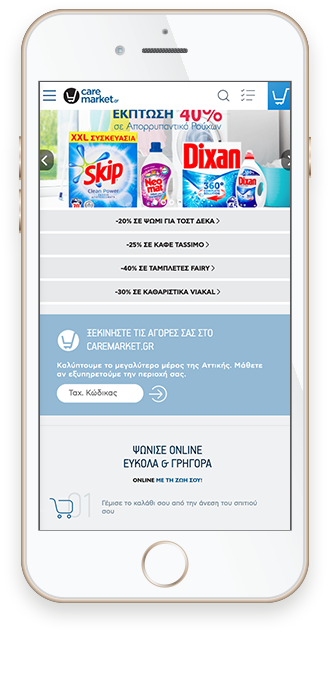 TECHNOLOGY
HTML 5
HTML5 semantic elements clearly describe their meaning to both the browser and the developer, allowing for a deeper organisation and depiction of the content's structure. Proper syntax improves the capabilities of the front-end development workflow and renders content more accessible and searchable, also enhancing interoperability.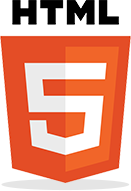 CSS 3
CSS3 is the most recent evolution of the Cascading Style Sheets standard, used to shape the formatting of HTML pages. Enriched with innovative features, styling elements and layouts bundled into modules, CSS3 provides flexibility and control, separating the formatting from the content.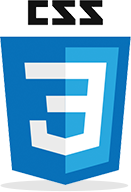 NETVOLUTION CMS
Netvolution is a unique CMS, digital commerce, digital publishing and development platform that enables the creation and effortless maintenance of cutting edge digital properties, while offering engaging multi-channel user experiences.

THE OUTCOME
Satisfying the requirements of an exemplary e-market, caremarket.gr is a purely electronic store that radically transforms the online supermarket experience.
Enabled by Netvolution, the updated caremarket.gr is built on a solid infrastructure that integrates the databases, warehouse and supply chain systems of the previously separate companies, ensuring uninterrupted interconnection, high performance and stability.
Aiming to successfully address the evolving needs of modern consumers, the new caremarket.gr sets out to be a top market leader with significant market share and becomes the driving force for further development of e-supermarkets.
THE NEW ERA OF ONLINE MARKETS IS HERE.